Today I brought in my Nissan Versa because of an air bag recall. Evidently when the airbags deploy, shards of metal can cause serious injury or death. Yeah, I'm gonna need you to fix that, kthanx.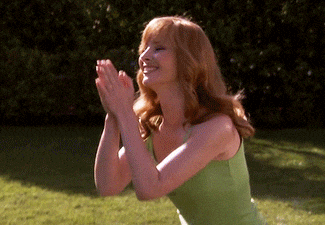 The replacement process took about 2 hours so to kill time I strolled over to the "sales" side of the Nissan dealership. I was very clear and upfront with the salesman that I would not be making a purchase today, but I wanted to take a look around the lot.
He showed me an assortment of offerings available in, or close to, my price range. The truth is I've loved my car. It has 195,000+ miles on it without a major breakdown (although I think I've had breakdowns in the car, but that's a whole other story!). Is the windshield cracked? Sure. Does it have an eagle on the back bumper? You betcha. What's that spot of rust? Oh, it's a spot of rust. When's the last time cruise control has been operational? Since Obama was in office… the first time.
So here's what I can gather about the tactics of a salesman:
I'm your friend. In other words, make the buyer your buddy by finding some common ground. Today he casually mentioned that he benches 315 lbs and I can't for the life of me remember how we got there. But then it hit me, I was wearing a Planet Fitness shirt. You know, the free ones they give you when you join? I think he must've seen that and taken a chance that being healthy/working out is one of my interests, so he stealthily brought it up.
Good cop/ bad cop. A few times when I asked what the price was on a certain car, he'd say something like, "Oh, I just show you the cars you want to see, it's my boss's job to get the price to where you want it. But this one is great!" *proceeds to show me a particular car*
The perfect time to buy. I was told more than once that based on the time of day, the day of the month, and the month of the year that this was a great time to buy. They're willing to take a hit on the car they sell me because they can make up the difference on cars the sell later today, later this month, etc.
Lean, baby, lean. The body language. When the salesman's manager came over to talk, I was seated in front of the sales desk. He postured himself at the corner of the desk and proceeded to lean in towards me as he talked up a steal of a deal. I'm guessing it's some sort of body language intimidation tactic. But he was nice and didn't come across as pushy or insincere. Seemed likable. Wait… dang it, he got me!
I was shown a Hyundai Sonata, a Nissan Altima, and another Versa. All these were newer models than my 2008. I really liked the Versa the best. It's 7 years newer than mine but still had a familiar interior.
It was funny chatting with the salesman and his boss. In moments of down time my mind wandered to the grand picture of people's personalities and how we're wired differently. If I were a salesman I'd chat about whichever car and then kind of leave the ball in the shopper's court, maybe even advise them to wait, to sleep on it, etc. But today I was pitched, and pitched, and then pitched some more about trading in my car with it's broken handle and unpainted fender– oh yeah, it's got a broken handle and an unpainted fender– for a blowout of a deal.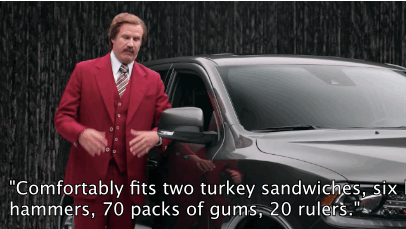 I was also using the opportunity to practice saying no. Sometimes I have a hard time with this. So I'd pepper in statements like, "Well, I'm not buying a car today," or "I'm just browsing." They seemed to acknowledge my position but continued with the pitching.
All the pitching!
Once my car was repaired and ready to hit the road again, I actually left it on the lot. Who has two thumbs and bought a car today? This guy! No, just kidding. I didn't buy anything. Much to the disappointment of the salesman and his leaning boss.
-Out of the Wilderness