The day I got this new LG Stylo 6 was a whirlwind! If you want to read the play-by-play, click here. The background of how I got the phone will add depth to today's post. I've now had the phone for a full day and well, so far so good. I haven't had time to really dive into the settings and apps and functions of the phone but I'll do that soon because I love technology.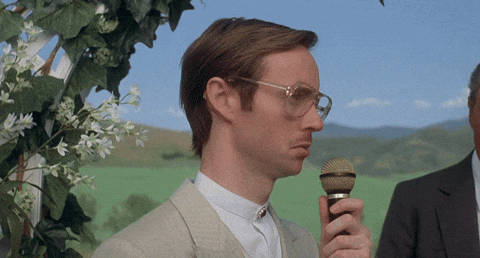 For the longest time I was keeping a look-out for a new phone because while the Nokia 6.1 was very acceptable, I knew the time was coming where it was going to become more annoying than a phone should be. The first signal was when the phone would randomly change the time of day. Not a big deal, really, but messages and conversations were all screwed up because the phone thought a message was coming in on Monday at 2pm. Reality is that the message just arrived and it's 8pm Friday. Weird. It could also be detrimental if you have an alarm set for 7am and the phone has the wrong time.
So I knew the end was near. Well, "the end" came a lot sooner than I had planned. That's the debacle I was in late Thursday night into Friday morning. A couple hours before I normally go to sleep, the phone shut down. When I tried to power it on, it would show the "Google One" screen, then turn off, only to go back to the "Google One" screen seconds later. It was in some kind of cycle I couldn't fix, turning off and on and off and on endlessly.
Actually the problem started a few hours earlier than this. I was on a jog around the neighborhood and this is the first time the phone shut down for no apparent reason. I was able to get it powered up again, but since that moment, it wasn't really ever the same.
Fast forward to bed time and the phone was still acting funky. I just let it do its thing, thinking once the battery dies I can charge it and maybe it'll reset back to normal. Nope. Friday morning, almost full power and still having end-of-life problems. Work plans were already in motion for Friday morning so now I had to scramble to make sure this work coming up wasn't affected too much by the phone situation. You see, the phone was an integral part of the upcoming work, even down to the very basic part of driving to the location. I needed navigation! Once I was at the work site, I needed the phone's network to do the job I was assigned to do. Without a phone, there was no accomplishing the work.
Long story short, I went to a Verizon store and made sure to be the first person in line so I could get in and out asap. I don't like making impulse decisions, and while I have been researching phones for months, I didn't want to just pick one willy nilly in the store. But I had to. They didn't have any Motorola's I liked, so I went with the LG Stylo 6.
In the 24 hours I've had the phone, I give it 5 stars simply based on how it saved my work day. Navigation was good, although it DID bring me to some random farm miles away from where I needed to be. I don't blame LG for that, it's got to be Google Maps fault on that one. I used the hotspot for an hour or so and it worked flawlessly.
In conclusion, early Friday morning I prayed to God that the situation would be resolved so I could do the work I was assigned to do. As my brother once quoted, "Pray as if it all depends on God, work as if it all depends on you." Friday felt like one of those days where even after I prayed, I needed a plan. I'm grateful God saw it through, and grateful He gave me the ability to think and act on a variety of solutions, as well as having pretty much a flawless experience at the Verizon store transitioning to a new phone.
-Out of the Wilderness