I know it's presumptuous to call this post "August" and it's only August 16th… as if I can safely say nothing crazy will happen the rest of the month. With 2 weeks left and if we've learned anything about anything in 2020, we know anything can happen at any time. So even as you're reading this, what's listed below may have already changed completely by tomorrow.
OK, so I'll call this "Life update- August 16th, 2020, 1pm, the musical, the series" (for all you Disney fans out there 😉 )
I saw a meme the other day that joked about asking a person in 2015 the philosophical question, "Where do you see yourself 5 years from now?" It's a question everyone got wrong! Coronavirus, masks, murder hornets, lots of celebrity deaths, schools/sports/life postponed. The list goes on and on of ways life has changed in the last 5 months. The biggest changes in my life were and are church and sports. I haven't played sand volleyball in Tennessee since the fall of 2019!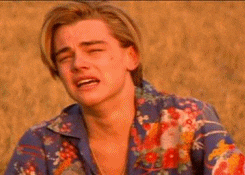 Adult league spring softball was also cancelled, but was rescheduled for summer and now that season has been completed. Of course, we all know what happened to professional sports and college sports, starting with college basketball's March Madness. It all went away and is only just now slowly coming back. If I were a betting man, I'd say neither college football or the NFL are going to complete a season this year. I feel strongly enough about that that I even decided to NOT play fantasy football. I've played every year since around 2001 where I dominated the "Fella's Fantasy Football League." Dominated, I tell ya. Also, please don't fact check me on that.
To be honest, I'd be shocked if college has any football at all, but at the time of this post (August 16th, 1:07pm, the musical, the series) there are a few conferences pushing forward with a plan to play this fall. How that will work with other conferences hoping to play their seasons in the spring of 2021 is anyone's guess.
Church is another area that has been greatly affected by the pandemic. I haven't been inside a church building since March, which is the case all across the country. Lately some churches have opened up, but there is still a caution about reentering the congregation and many people haven't yet. I don't know if that's just from the media exaggerating the danger of going back to church but at the very least, it's still smart to be guarded anywhere we go, including churches.
Have things in your life returned to a closer resemblance of how life was before March 2020? If so, tell me about it in the comments below. Hope you have a great week!
-Out of the Wilderness