I will start off by directing a question to the men out there: do you like carrying things in your pockets? Women, you can answer too, of course, but I can only speak as a man so that's where this post is coming from. I absolutely do not like having things in my pockets. Especially bulky things. I think my dislike for it began sometime in late high school or early college having a wallet in my back pocket. Know what I mean? You're sitting in your car, the movie theater, or anywhere else and everything is lopsided.
There's another story that absolutely no one knows but me. Do you remember those detachable face plates you could by with aftermarket car stereos? The were around in the early 2000s. I'm not sure if they were popular but the idea is that you take the face plate with you when you exit the car and it deters anyone from stealing your car stereo. Genius. I was driving an SUV that had one of these so naturally I took the face plate with me everywhere I went. One place I went was a public bathroom…
Yes, I accidentally dropped the thing into the toilet!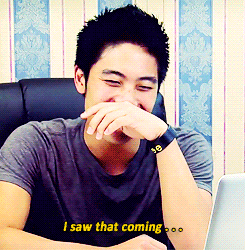 Yowzers. I quickly fished out the unit from where it had just splashed down. Now do you feel my pain for why I don't like having things in my pockets? There are a million reasons, but having something valuable slide out and into a public toilet has got to be close to #1.
There was another time I was carrying my Razor flip phone and slightly bumped something with my hips. A few minutes later I found out this is what shattered the outer screen on the phone.
Do you have any stories like this? Don't leave me out here to be embarrassed alone!
-Out of the Wilderness