Not too long ago, I had a date and while I fancy myself good company, I do always hope that the company I keep is good, as well. I don't think there's anything wrong with that! Well, lately my few and far between dates seemed to have been cursed.
You see, I have a personality trait that 1) thinks too much and 2) loves to anticipate. So with most dates, I think about them a lot beforehand and if I'm already clicking with the woman, I anticipate a lot about the first date, or second or third, whatever the case may be.
So this particular relationship was headed for the first date, anticipation building. We'd seemed to connect, at least through various messages, and there also appeared to be chemistry. It's such a coin flip when it comes to "real life / face to face meeting," though. And this coin flip landed on whatever side means: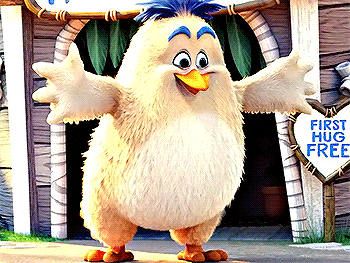 The date itself was fine. With the right person, it would have been a great first date. The anticipation from earlier, though, wasn't fulfilled, so I arrived back home deflated, annoyed, frustrated. Trying to glean something positive from it, I counted the date as practice; a chance for me to hone my dating skills so that one day when a great match comes along, not only will I be good company, but also her anticipation will be met with a great reality.
-Out of the Wilderness