This terrifying scene played out over the weekend. My day had been choo-chooing along like any train that thinks it could. Until it was time for a visit to the shower fairy.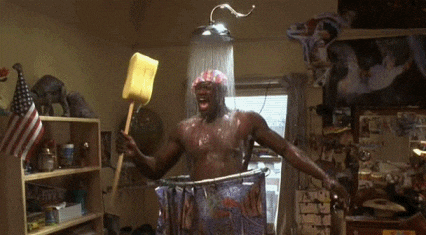 I showered and everything, nothing out of the ordinary. I reached for my towel and began to dry off, still standing in the shower/tub. A speck of lint floated down to the tub below. I glanced down and IT WASN'T LINT AT ALL!
That's right! It was a spider. I immediately got the shivers thinking the spider was on the towel for any amount of time while I was using it to dry off. So gross!
I hate spiders.
-Out of the Wilderness