Greetings! Today is Friday and it's technically the last day of a week I've titled "Adventure Week!" I did so because for the last month or two, I was in a routine. Not a rut, per se, but just doing each day without many bells and whistles. That's all fine and good, but I knew things needed to be shaken up!
Monday

The first day of this week-long adventure kicked off with an early afternoon movie at a local theater. I actually love going to watch movies but haven't been in many, many months. So I treated myself to a movie I'd been wanting to see since I first knew about it; Yesterday. Great movie! I almost cried multiple times (in a good way), and laughed often. The plot of the movie really intrigued me and although they never really address the why and how of what happened in the movie– everyone in the world except for a handful of people never knowing of the Beatles (or Coke, or Harry Potter, also)– it was fantastic. And I'm not even a die-hard Beatles fan.
Tuesday
On this, the second day of Adventure week, I went kayaking. I'm ashamed to admit I haven't been all year, in spite of having kayaks at my disposal all day every day. So I hit up a nearby lake and it was extremely satisfying. I mostly stayed close to the shoreline because I like to see turtles and birds and whatever other creatures pop up.
Wednesday
I decided to do a repeat of Tuesday, so I went out to the same lake but launched from a different park. Just like Tuesday, kayaking was a big success. On both days, I ventured out in the late afternoon so by the time I was paddling, the sun wasn't scorching and I was able to be on the water as it neared dusk. Very fun!
Thursday
I kinda cheated on the Adventure week because I didn't really plan something special for this day… I did what I've been doing the last few weeks on Thursdays… play volleyball. I absolutely love playing and at a particular sand volleyball court area, a bunch of folks show up on Thursday to play pick-up volleyball. So it's a great chance to see friends I've made out there, and make new friends. Now I'll admit something, it wasn't as fun as it's been in the past and I don't know exactly why, but evenso, it was still a great time on the court.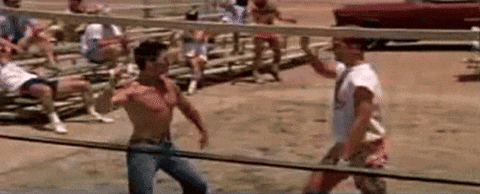 Friday… today.
Today is still a mystery but I have a few ideas for Adventure Week. Check back soon and I'll have an update!!
Thanks for reading, have an adventurous day!
-Out of the Wilderness