There's this Elton John song I've been hearing on SiriusXM radio recently and I can't help but love it. Have you heard this one yet?

Gosh I love lyrics. Gosh I love love. Gosh I'm lonely.
But to be serious, this is a great song! Had I heard it when it first came out back in 2013 I may have probably for sure definitely tucked myself under a bundle of blankets and wept till I fell asleep… because of a break-up I probably for sure definitely talked about in this post. So now we're here… 7 years later and the song is stuck in my head. I want to tuck it under a bundle of blankets each night and rock it to sleep and wake up in the morning and fix breakfast for it before we go out looking for antiques at estate sales across Nashville.
OK that got weird. But this Elton John song reminds me of another one that I loved in high school. "Can You Feel the Love Tonight," remember that one?

This song doesn't remind me of Lion King. Nope. It reminds me of this girl I liked in high school, who I met at a church camp. She could burp on command and I knew, I just KNEW she was my person. I mean, the burping… I'm not saying that's why I liked her but I'm not saying that's not NOT why I liked her. What I can say is this, she had me at…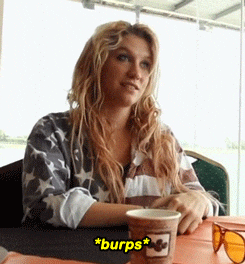 That's neither here nor there. The whole point of this post is about having that special someone in your, or my, life. The person who you can't be without. Nights you are not with this person have you singing the Elvis blues. One thing I miss the most…
Holding hands and realizing you can't tell if the heartbeat you feel in your hand is yours or hers.
If you have the chance to experience something like that with someone you love, or even just like, remember those special moments that singers write songs about. As for me, it's a random night in January, I'm alone, and for now I'm doing OK with that. But one day I hope to meet a woman that can either literally or metaphorically burp on command and she'll already have my heart.
-Out of the Wilderness